Technology today takes us to completely new levels, and it, of course, also applies to the makeup and beauty industry. With the help of technology, two men have created an extremely cool LED product that will make anyone glow.
Tien Pham and Davey Taylor from f.Lashes has created a pair of super cool fake LED eyelashes that really make you light up at the party. Or why not Halloween or the concert!? And even more awesome is that they glow in different colors and in different patterns depending on your body's movements.
These fake eyelashes are easy to apply and remove, and they also weigh very little, around 10 grams. They do not get hot, which makes them completely safe to use. The lashes are applied with lash glue, and they do not feel any different from a pair of regular fake eyelashes.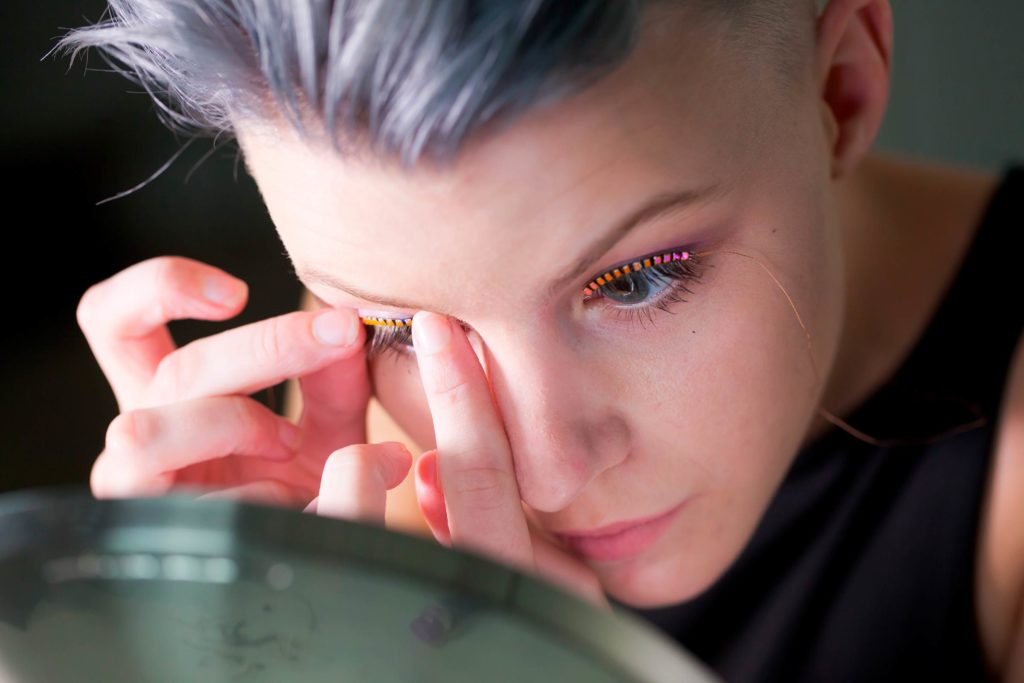 IMAGE: F.LASHES
The LED lashes are powered by a 3V flat battery that is included when you purchase them. The battery is easy to put in the device that controls the LED lashes, which you can hide in the hair or somewhere on the clothes.
The battery will last up to 140 hours, which is plenty of time to shine on the dance floor at a lot of parties, concerts, and other events. The quality of these fake lashes is quite good and do not flicker or blow off when it's windy, and you will not get an electric shock if water should make contact with the LED lashes.
The f.Lashes Has Five Cool LED Patterns:
Knight Riding

Twilight Sparkle

Liquid Pour

Endless Winks

Hyper Burst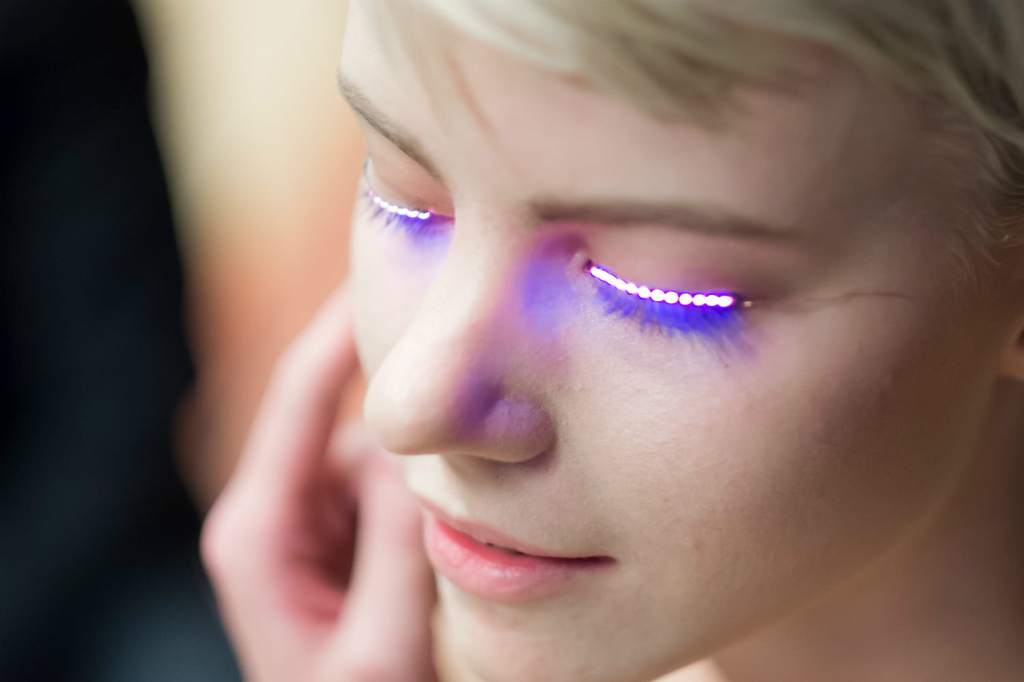 IMAGE: F.LASHES
With LED Lashes, You Can Choose Between Seven Different Colors
The colors that the LED lashes feature are not distracting, and they do not bother your vision at all. In most cases, you will not notice the glow once they are applied and turned on. The colors available are white, light pink, red, yellow, light green, blue, and light blue.
This is a super cool product that I can recommend to anyone who wants to do something extra and unique for an event. If you are interested in procuring these LED Eyelashes, they are available through Amazon.
As an Amazon Associate, I earn from qualifying purchases