Hello all ❤️, Are you all right? I'm just fine and thought I'd share a delicious LCHF dish today. For me, beauty and health hang together and will, therefore, share with me my Keto/LCHF recipes here at Makeup by Kili.
It was 2013 that I for the first time tried to eat according to LCHF and must say that I always go back to this lifestyle with a little carbohydrates and a lot of fats and proteins when I had a shorter break. 've come to realize that I feel better eating fewer carbs and more fats and proteins. I do not get energy-dips anymore and have got rid of my sweet tooth.
When I cooked the chicken in creamy dijon and Dragon sauce, I used a Crock-Pot, but the dish can, of course, be cooked in a pan. A Crock-Pot is often a rescuer in need if you want to keep the quality of the food for your own use or the whole family. So pleasant to fix up a little fast in the morning and come home to a fragrant home after work.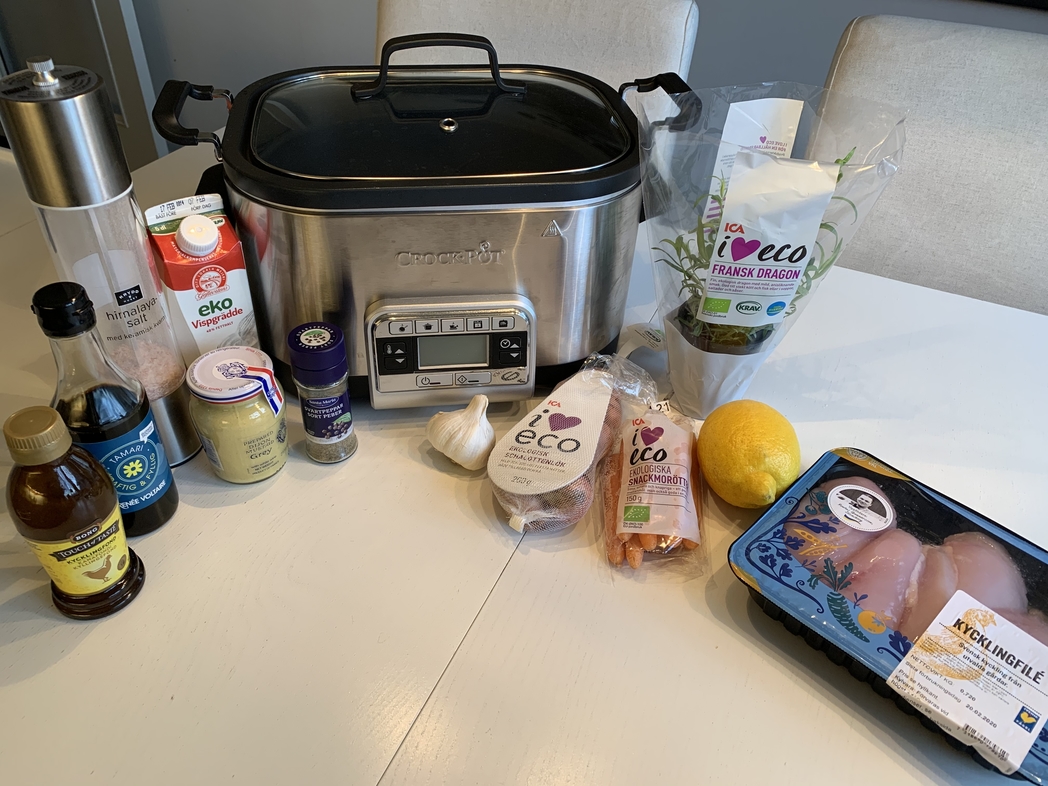 Ingredients For The Dish
4-5 chicken fillets
3-4 tablespoons Dijon mustard
1 teaspoon salt
0,5-1 ml black pepper
3 tablespoons fresh chopped tarragon
2 shallots
2-3 cloves of garlic
A Few small Carrots
1 dl water
1/2 tablespoons chicken Fund
1 1/2 cup whipped cream
Gluten-free soy sauce (a dash to taste)
Extra salt and pepper when tasting
A little extra fresh Tarragon
1 tablespoon lemon juice
How To Do
You start by cleaning the chicken. Then put the chicken in your Crock-Pot or a bowl if you cook in a pan.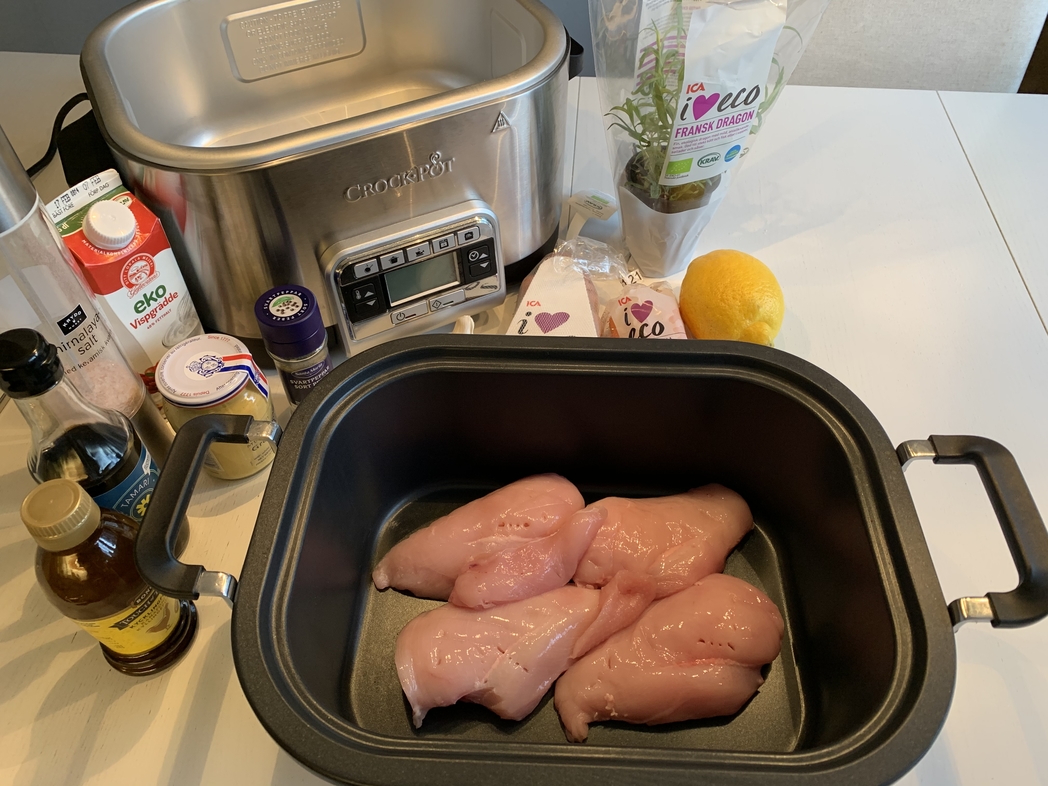 Add in Dijon mustard, salt, pepper, and fresh tarragon and mix with the chicken.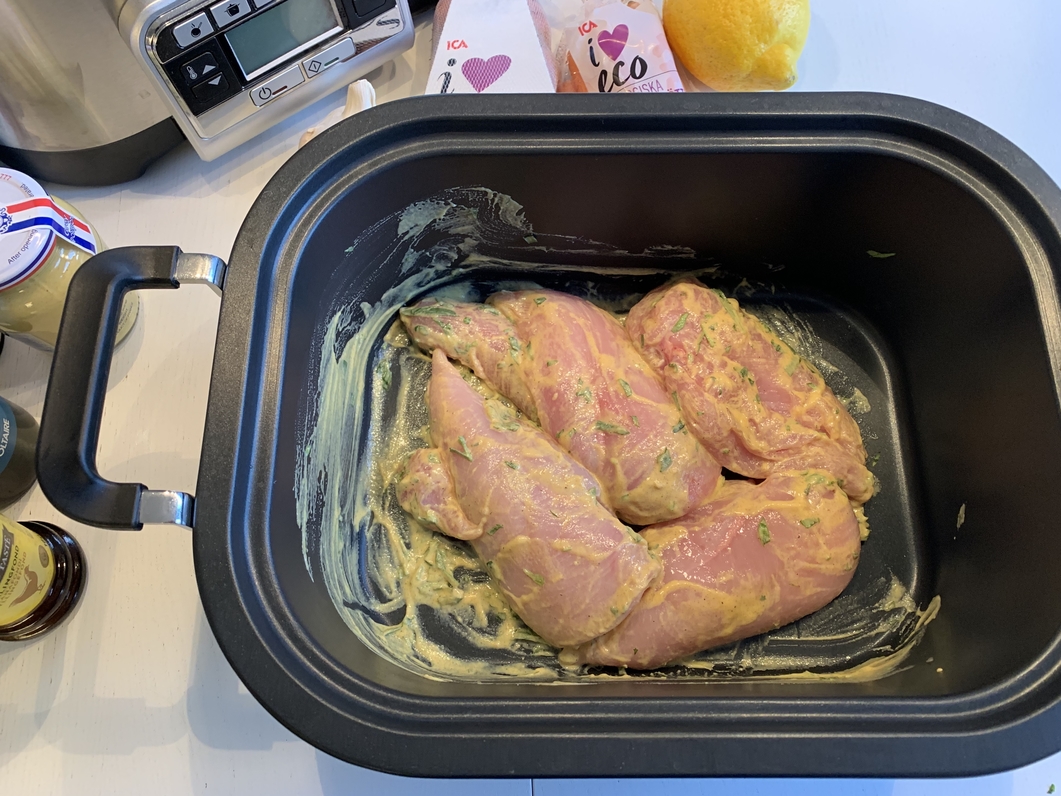 Chop garlic and onions, as well as peel the carrots. Put the garlic, onion, and carrots over the chicken. Mix the water and chicken fund and pour it into the Crock-Pot or a pan.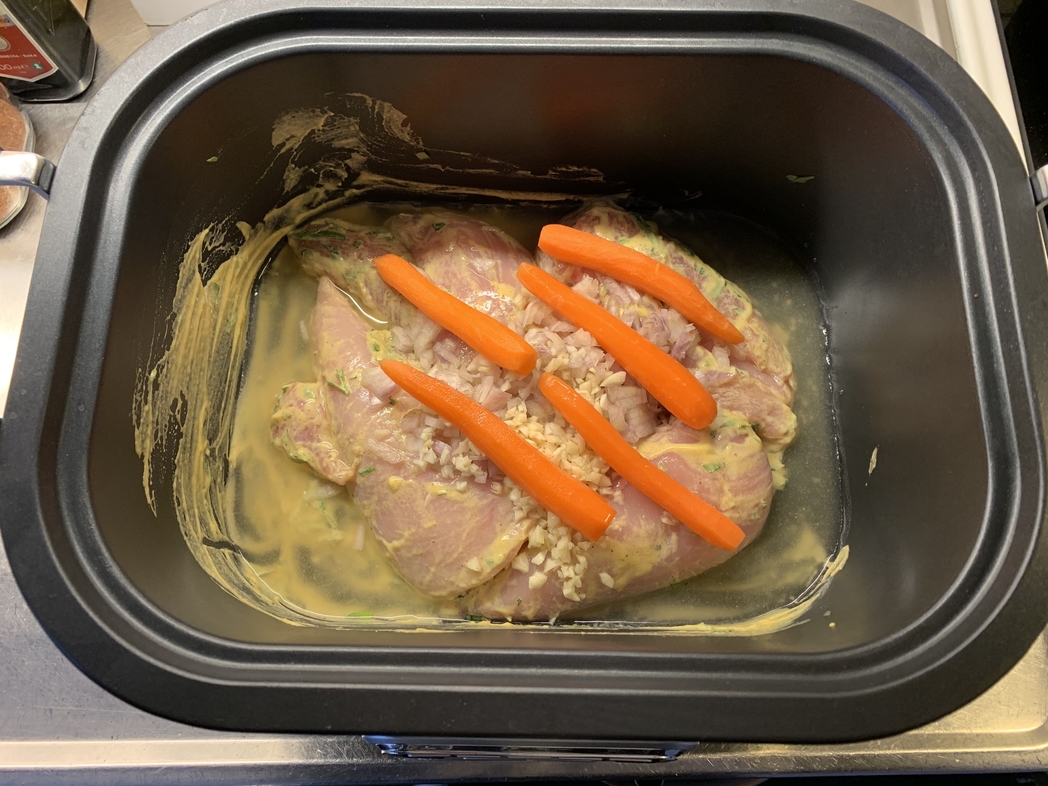 If you cook with Crock-Pot, set it to "low" for five hours. When it is 30-20 minutes left of the time, pour in the cream in the Crock-Pot. Taste with salt and pepper and gluten-free soy sauce. Before serving, you have in the lemon juice and the rest of the dragon.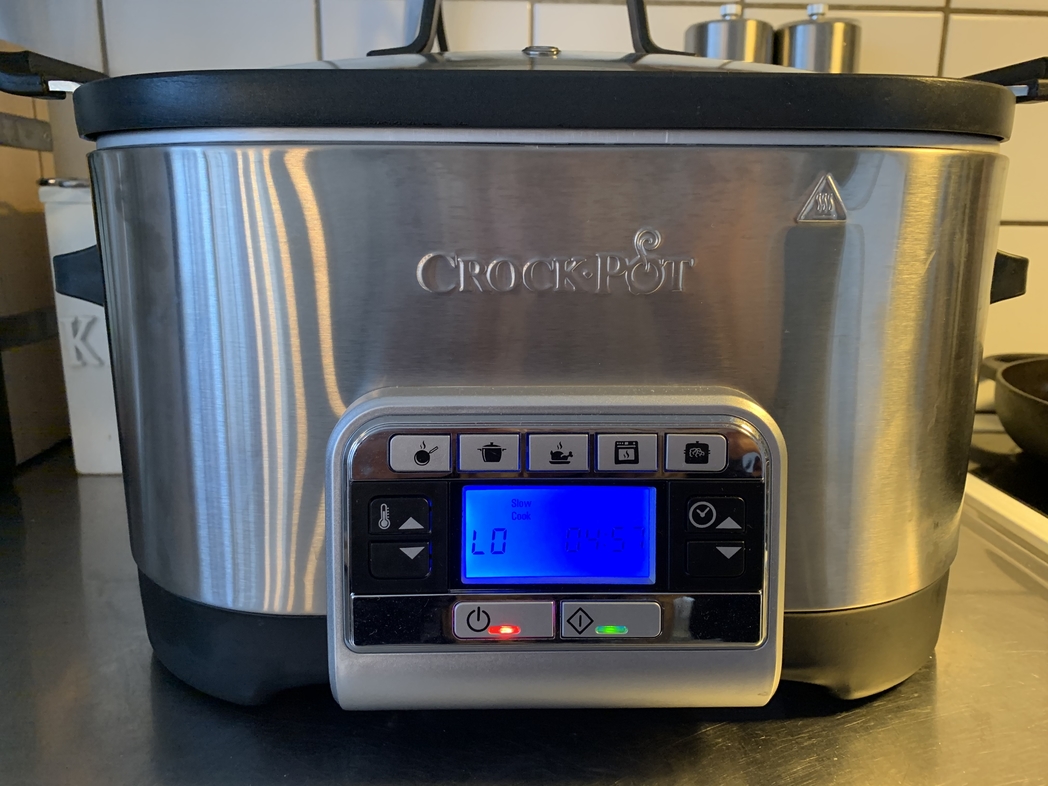 If you cook the dish in the pan, you can instead let it all languish for about 30 minutes. Then pour in the cream and taste off with salt, pepper, and gluten-free soy sauce. Let all boil until the sauce thickens. Have in the lemon juice and the rest of the dragon before serving.
Serve Together With The Dish
The dish can be served with a salad or baby spinach. Cauliflower rice also fits the plate. I hope this is a dish that will brighten your everyday life or weekend. If you want the meal to be more strict, you can remove the carrots and peek if you find mustard with even fewer carbohydrates.
If you have any questions or concerns, please feel free to comment below or email through the contact form that you will find at the top of the website. It is always great when you hear from you with questions or requests for new posts that you want me to take hold of.
If you are interested in more beauty & health-related articles and information from us here at Notilizer, then we have a lot more to choose from.
Lots of hugs,
Kili