Today I will some of my favorite tricks that I use in my everyday life to keep hunger at bay and blood sugar at the right level. My tips probably suit most people, but specifically those who eat according to keto diet and those who eat according to LCHF diet at different levels. The ketogenic diet has caught the eye of many people. The keto diet is a good way for people to overcome fluctuating blood sugar throughout the day and painful sugar cravings.
For me, it is important to always have something that is right and easily available when the working days are long and the activities replace each other. The pitfalls are where things get complicated, stressful and unprepared. So that's why I'm careful to have what I need around me to not get out of my ketosis.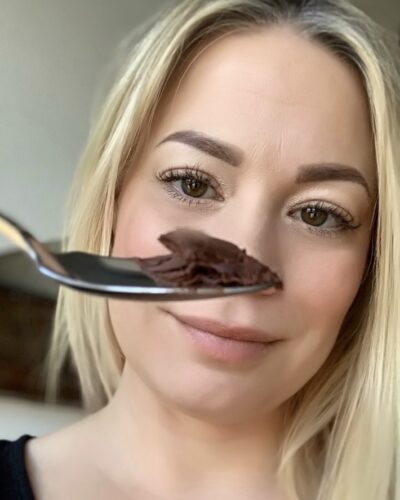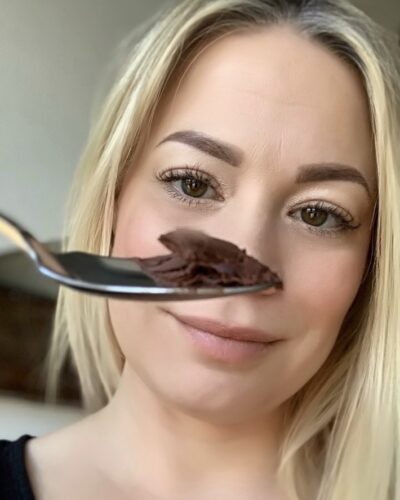 IMAGE: MAKEUP BY KILI
Cozy Up & Coffee With Near & Dear Ones
When you're having coffee with loved ones, it can sometimes feel hard not to take that bun that's lying there on the plate, calling out for you. If you are a little prepared, this does not have to be a problem in your life. Do I feel like e.g. chocolate then I simply use Nyttotek's Rocket Fudge. It is a Keto-friendly chocolate paste that you can eat directly with your coffee or crumble over e.g. whipped cream.
IMAGE: MAKEUP BY KILI
If you want to be a little more prepared, you can always make Ketoballs. They are like little delicious chocolate balls but completely Keto and LCHF friendly. You can make a few of these and keep them in the fridge for snacks or as an energy supplement after exercise. Whipped cream and a few strawberries always work, and if you don't feel like whipping cream, you can use spray cream (unsweetened).
Energy "On-The-Go"
When you're running around during the day, it can be hard to stick to the right stuff and then Rocket Fudge Keto is a great source of energy. These treats are available in two varieties: Keto Tripple Chocolate or Choco Mint and Orginal Tripple Chocolate and Choco Mint. However, I have only tried the Keto variant. Great to have in your handbag.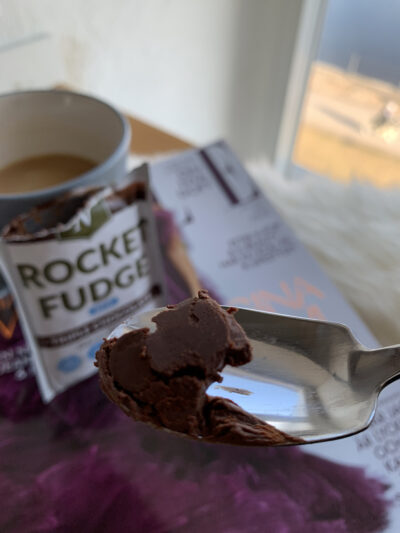 IMAGE: MAKEUP BY KILI
A handful of nuts always works and having a small jar of coconut oil in your purse along with a small spoon is also great. Then it's super easy to put a spoonful of coconut oil in your coffee or tea when you're out shopping. Sometimes I take a few Babybels with me that can be in my purse for a while during the day.
When Time For Breakfast Is Short
As many say, breakfast is one of the most important meals of the day, and I agree. One of my best and fastest tips to keep you full until lunch is fat coffee or an egg latte. You pull them together quickly and you can bring breakfast in an "On-The-Go" mug if necessary.
My fatty coffee contains: A mug of freshly brewed coffee together with 20-30 grams of butter (NOT Margarine) or 20-30 grams of coconut oil and a tablespoon of Clean Collagen. I usually mix the coffee, collagen together with the butter or coconut oil, but if I'm really in a hurry, I mix with a spoon. Fatty coffee tastes like a latte, especially if you mix everything together with a stick blender.
I use collagen because it is super important for hair, skin, nails, joints, ligaments and is a wonderful supplement if you have joint and body pain. In today's diet, where much is whole or semi-finished, we do not get what our bodies actually need, and then it helps to take collagen son supplements. The collagen is also good for better sleep as it contains glucine.
In my egg latte I have: A mug of freshly brewed coffee, 20-30 coconut oil, 1-2 raw eggs and a tablespoon of Clean Collagen. This may sound like soda, but it tastes much like a coffee latte. This is of course more filling than regular fatty coffee.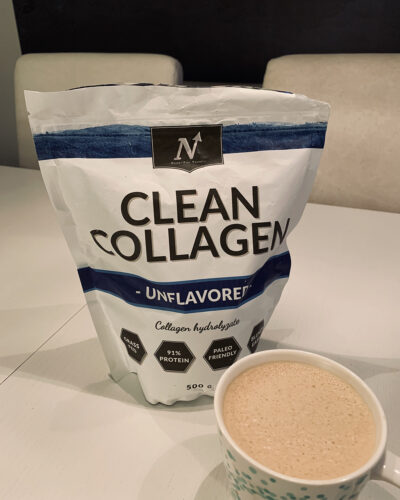 IMAGE: MAKEP BY KILI
Hope these tips help you on your journey to better health. If you have any questions or concerns, you are always welcome to contact us via the contact form on the website, via comment under the post or via email info@makeupbykili.com. Makeup By Kili can also be found on Instagram, Pinterest and Facebook.