First of all, this is in no way an attempt to uncover fashion copies or stolen fashion ideas but to highlight cheaper ischemic to great fashion. The post contains advertising through ad links for NA-KD.
Spring is on the way, and many decide to update the wardrobe a little. Some choose to buy a key garment that trends, and others decide to go all-in and invest in a new wardrobe until spring. No matter how you want to do this, it's always nice to do a little deep dive in spring trends.
There are so many fantastic fashion brands out there, but many times, the prices aren't for anyone. I love looking at and comparing brands, quality, styles, and expenses. In this article, you can get a closer look at cheaper alternatives to trendy fashion brands like Gucci, Prada, and Marc Jacobs, etc.
The Trend-Proof Power Suit
The jacket in the '70s and 80's style is something we see and will see more of going forward. It is unusually volume and colors like pastel, neon to earthy tones in brown, and beige. The jacket can be long but is also super stylish in a short variant.
The jacket may seem like a strict piece of clothing, but with the right combinations, you can lighten the look. If you have a pair of trendy jeans, you have immediately created a more relaxed impression. For the party, you can use a stylish short top underneath or beautiful accessories.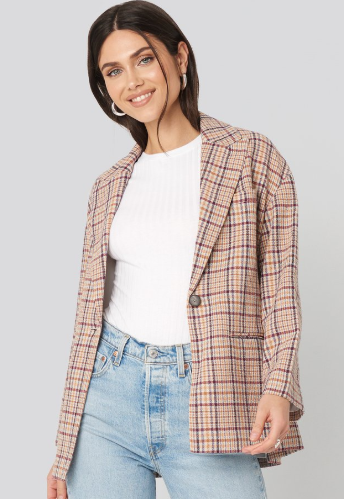 Romy Jacket
Romy Jacket – A multi-colored blazer in a classic cut in checkered design that is an ideal alternative to Prada's Micro-check gardine jacket. Mangos Romy Jacket costs USD 106.95 at NA-KD.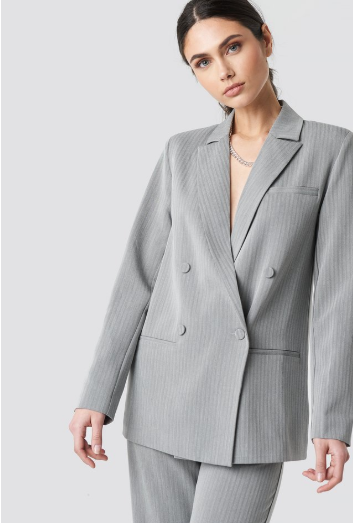 Two Tone Striped Double Breasted Blazer
Two Tone Striped Double Breasted Blazer – This stylish power suit in a light tone that is gorgeous for spring and an excellent alternative to Proenza Schoulers Lightweight Suite Blazer. An elegant blazer with matching high-waisted suit trousers or a pair of jeans is simply right for spring. When the weather permits, it is chic with high-brimmed shorts or a skirt to the jacket. NA-KDs Two Tone Striped Double Breasted Blazer costs USD 71.95.
Demin Jumpsuite
The Demin look is still on, and it is visible in everything from a long skirt to jumpsuits this spring. The '70s and 80's stone-washed jeans and jeans with straight legs are also something that comes more.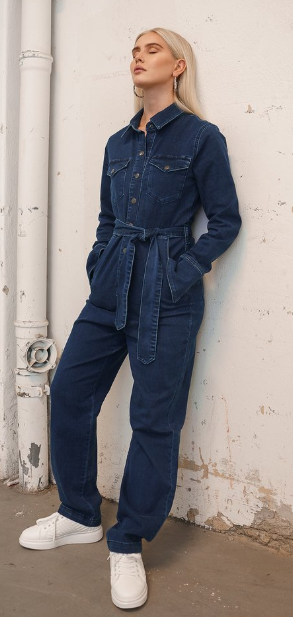 Front Pocket Demin Jumpsuite
Front Pocket Demin Jumpsuite – from NA-KD, which costs USD 83.95, is an excellent alternative to Pradas Belted Denim Jumpsuite.
The Big Dress
Having a big white dress in the wardrobe is a big plus of spring. A loose and casual dress in midi or maxi-length is absolutely right and is worn up neatly with white sneakers or sandals. The large black dress also fits nicely, nicely in the wardrobe. The important thing is the volume at the top or bottom of the dress: the more significant, the better.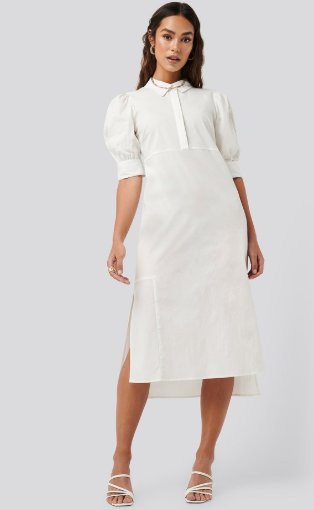 Puff Sleeve Panel Dress
Puff Sleeve Panel Dress – This stylish white dress from NA-KD is an excellent equivalent to the Pradas Egyptian poplin dress. NA-KDs dress costs USD 71.95.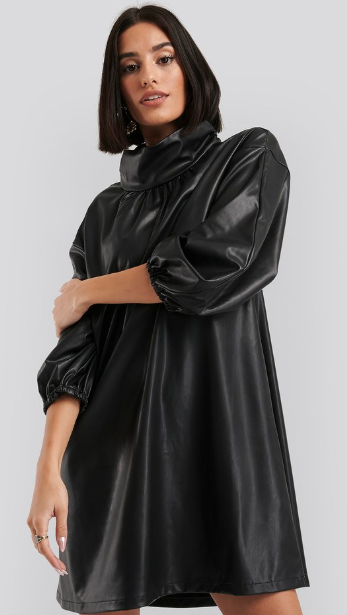 Faux Leather Full Volume Mini Dress
Faux Leather Full Volume Mini Dress – Is a stylish volume dress from NA-KD and is an excellent alternative to Valentionos Lesther Dress. NA-KDs dress costs USD 83.95.
XL Hoops Earrings & Earrings With Pearls And Shells
Until spring, there are large rings in the ears that apply. The large rings can be smooth or adorned with beautiful beads or other details. Jewelry from the sea, consisting of details with beads, shells, etc. is also something that continues.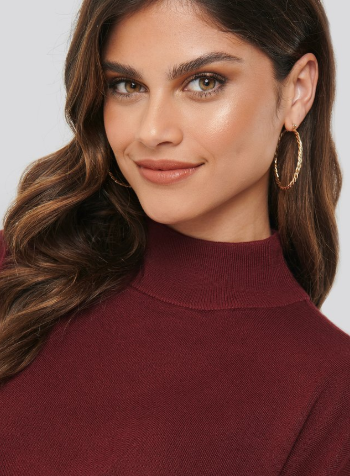 Twisted Hoop Earrings
Twisted Hoop Earrings – Oversize on the rings in the ears should it be, and if you want to make it more exciting, use only one. These earrings of Ivana Santacruz x NA-KD costs USD 15.95.
Hand Pearl Earrings
Hand Pearl Earrings – Pearls and other fines from the sea are right to spring, and these from NA-KD for USD 14.95 are an excellent alternative to Burberrys Faux Pearl Detail Gold-plated Hoop Earring.
XL – Sunglasses
Large sunglasses with maxed bows in geometric shapes are what is hot until spring.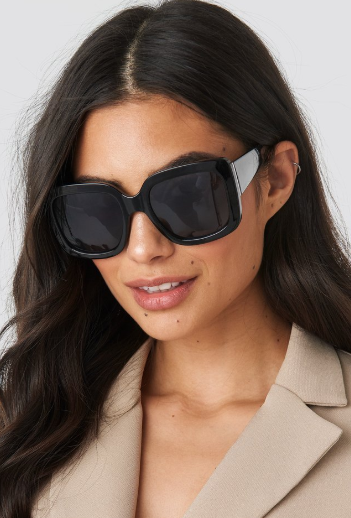 Big Squared Sunglasses
Big Squared Sunglasses – This is a pair of sunglasses with UV protection and square design with a thick frame. These sunglasses from NA-KD are a top alternative to Gucci's Rectangular-frame acetate sunglasses. NA-KDs sunglasses cost USD 23.95.
I hope this week's report has given you new ideas and inspiration for a stylish wardrobe for spring. If you have any concerns, questions, or requests for articles, please feel free to comment below. It's great when you get in touch with us.
If you are interested in even more fashion-related articles and information from us here at Makeup by Kili, then we have a lot to choose from.
Hugs,
Kili