The 1990s was a transformative decade for makeup, with a wide range of styles that reflected the era's diverse fashion and culture. From the grunge aesthetic to the supermodel glam, '90s makeup was all about self-expression and experimentation. In the early '90s, the grunge movement heavily influenced makeup trends. This style was characterized by a carefree and rebellious attitude, which was reflected in the makeup looks of the time.
Dark red, burgundy, blue-gray, or russet lipstick was a hallmark of grunge lips, paired with a light application of mascara and darkened brows. On the other end of the spectrum, the supermodel look was all about sculpting and definition. This look was characterized by bold eyeshadows, overdrawn lips, and thin, well-defined eyebrows.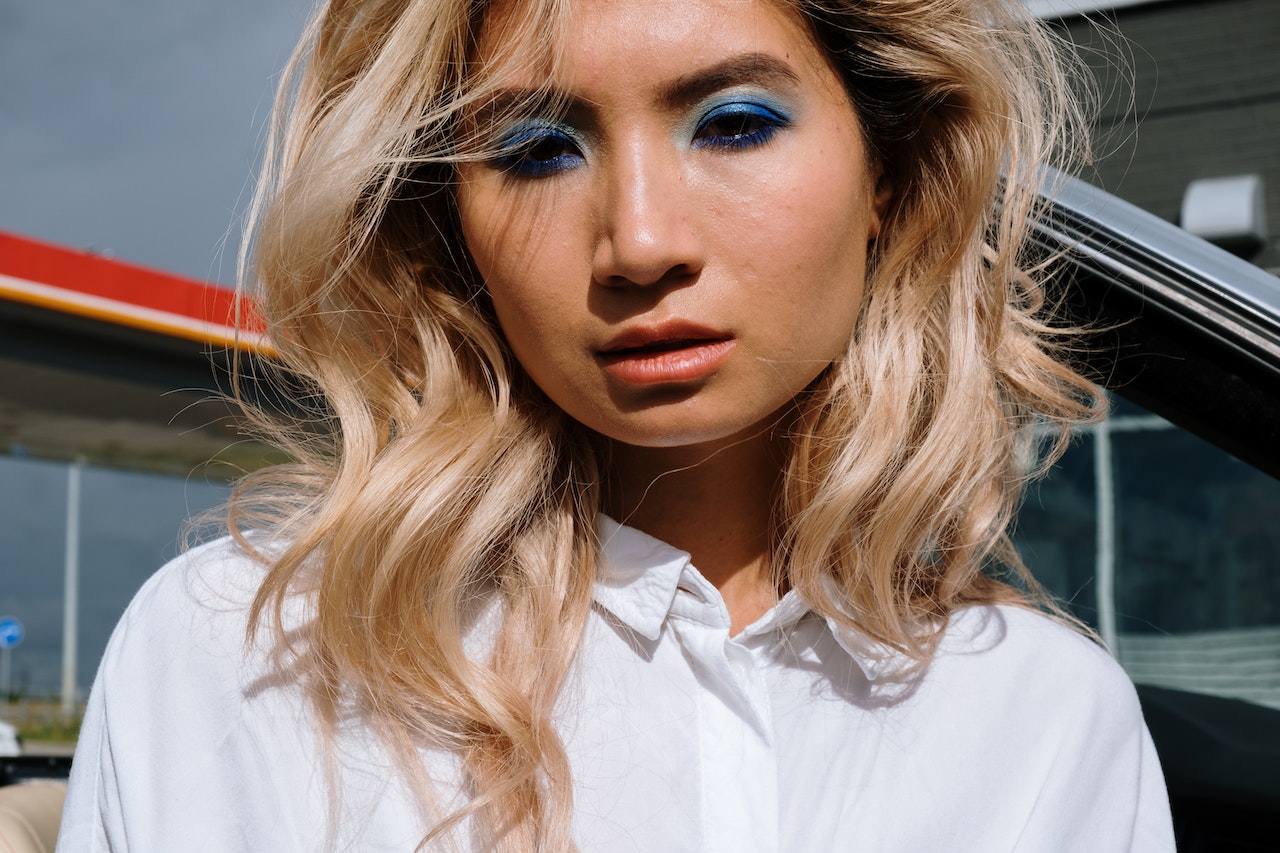 What You Need:
Sheer Metallic Eyeshadow: A light, shimmery eyeshadow that can be applied across your lids for a subtle hint of color.
Eyeshadow Primer: This will help your eyeshadow stay put and prevent creasing.
Flat Eyeshadow Brush: For applying and blending your eyeshadow.
Glossy Lipstick: Choose a shade that you love for the perfect vinyl lips.
Lip Liner: A liner that matches your lipstick will help define your lips and prevent your lipstick from bleeding.
Natural-Looking Blush: A light blush that matches your skin tone for the barely-there look.
Blush Brush: For applying and blending your blush.
Purple-Plum Lipstick: A bold, dramatic lipstick for those who want to make a statement.
Lip Exfoliator: To ensure your lips are smooth and ready for lipstick application.
Chunky Glitter Eyeshadow: A bold, sparkly eyeshadow for those feeling adventurous.
Glitter Primer: This will help your glitter eyeshadow stick to your lids and stay put.
Brick-Red Lipstick: A dark, rich lipstick for the iconic brick lip look.
Frosty Blue Eyeshadow: A light, icy eyeshadow for a fun, retro look.
All-Over Shimmer Powder: A light, shimmery powder that can be dusted across your face for a radiant, glowing look.
Fluffy Brush: For applying your shimmer powder.
Product Recommendations:
Step-by-Step Guide To '90s Makeup Looks:
1. Sheer Metallic Lids:
Begin your '90s makeup journey with sheer metallic lids. This look was a staple of the decade, providing a subtle shimmer and a hint of color. Start by priming your eyelids to ensure the eyeshadow stays put. Then, using a flat brush, apply a sheer metallic eyeshadow across your lids, blending it outwards for a soft finish.
2. Vinyl Lips:
Next up are the iconic vinyl lips. This glossy, vinyl-like lipstick gives your lips a shiny, wet look that was all the rage in the '90s. To achieve this, line your lips with a lip liner that matches your chosen lipstick. Then, apply glossy lipstick, focusing on the center of your lips for that coveted plump look.
3. Barely-There Blush:
The '90s were all about the natural look, hence the barely-there blush. Apply a light, natural-looking blush on the apples of your cheeks, blending upwards towards your temples. This will give your face a healthy, youthful glow, reminiscent of the '90s supermodels.
4. Purple-Plum Lips:
For a more dramatic look, opt for purple-plum lips. This was a popular lip color in the '90s and is perfect for a night out. Start by exfoliating your lips for a smooth canvas. Then, apply plum lipstick, blotting it with a tissue to achieve that perfect matte finish.
5. Chunky Glitter Eyeshadow:
If you're feeling adventurous, try a chunky glitter eyeshadow. This will give your eyes a bold, sparkly look. Apply a glitter primer on your lids to ensure the glitter sticks, then pat on the chunky glitter eyeshadow, focusing on the center of your lids.
6. The Brick Lip:
Another popular '90s lip trend was the brick lip. This involves applying dark, brick-red lipstick on your lips. Line your lips with a matching lip liner, then fill in with the lipstick. Blot and reapply for a long-lasting finish.
7. Frosty Blue Eyeshadow:
For a fun, retro look, try a frosty blue eyeshadow. This was a staple in the '90s and is sure to make your eyes pop. Apply a light blue eyeshadow on your lids, then layer a frosty eyeshadow on top for that icy finish.
8. All-Over Shimmer:
Finally, apply an all-over shimmer powder on your face. This will give your skin a radiant, glowing look. Use a fluffy brush to dust the shimmer powder on the high points of your face – your cheekbones, brow bones, the bridge of your nose, and your cupid's bow. This will give you a subtle glow that's perfect for any occasion.
FAQs:
Q: What makeup was popular in the '90s?
A: In the '90s, popular makeup trends included sheer metallic lids, vinyl lips, barely-there blush, purple-plum lips, chunky glitter eyeshadow, brick lip, frosty blue eyeshadow, and all-over shimmer.
Q: Did girls wear eyeliner in the '90s?
A: Yes, eyeliner was a popular makeup product in the '90s. However, the trend was to apply it in thin lines, especially slim tightlined liner.
Q: What were the lip trends in the '90s?
A: The '90s saw a variety of lip trends, including vinyl lips, purple-plum lips, the brick lip, and dark red or burgundy lips associated with the grunge look.
Q: Was there makeup in the '90s?
A: Yes, makeup was widely used in the '90s, with trends ranging from grunge-inspired looks to supermodel glam.
Additional Resources: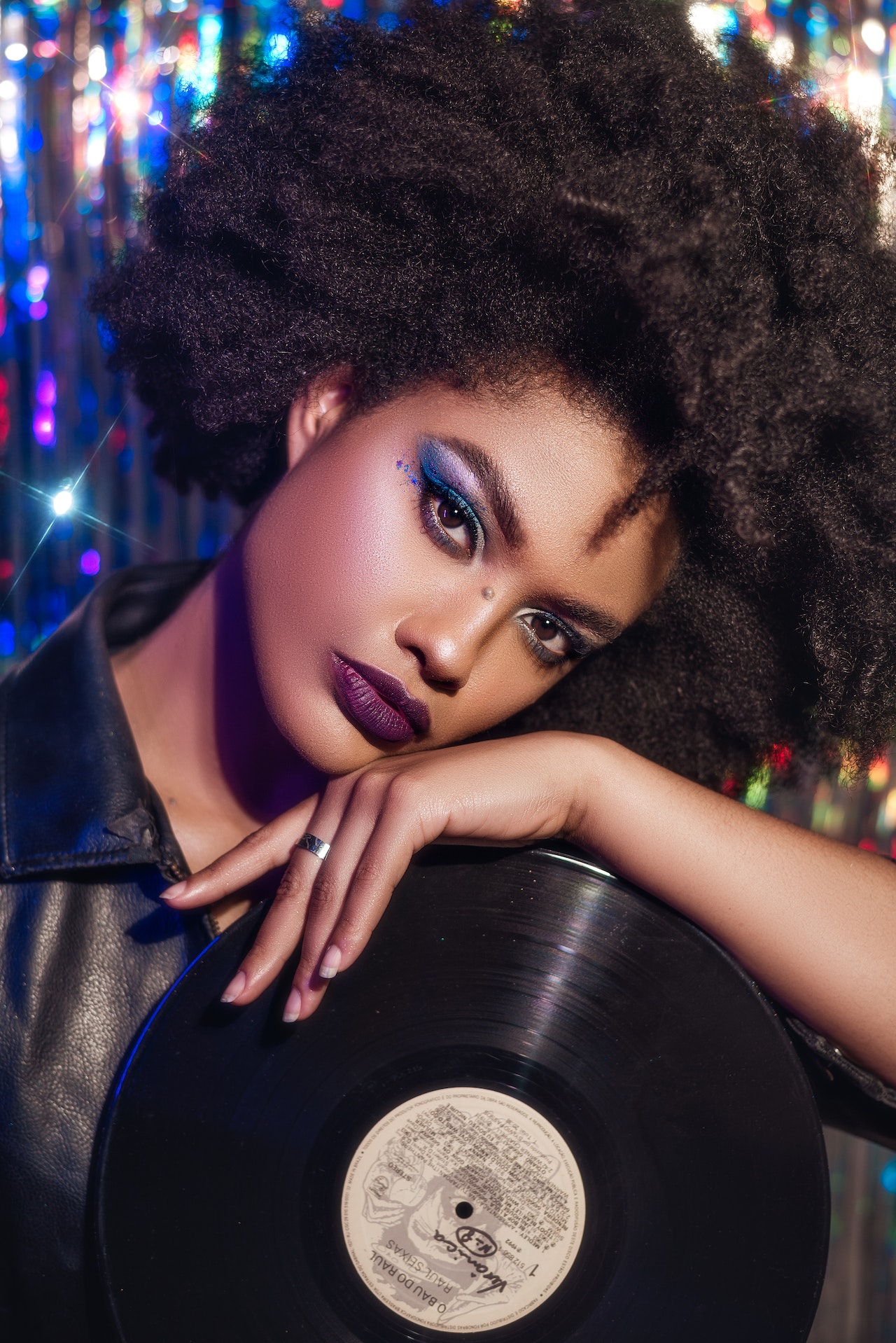 If you are interested in even more makeup-related articles and information from us here at Makeup By Kili, then we have a lot to choose from.
As an Amazon Associate, I earn from qualifying purchases