Back when Pokémon Go was launched in the summer of 2016, Augmented Reality or AR was still at a nascent stage. Its effect was only felt in the realm of games, and the masses did not anticipate that AR would weave its virtual magic in different industries and aspects of our lives as well.
Both Virtual Reality (VR) and AR are meant to be transformative experiences that have now pervaded deeper than ever before. However, their presence is felt the most in the fashion and beauty industry. AR and VR are changing the fashion and beauty industry in a big way!
Since fashion is an open industry that always welcomes changes – from the simple to the bizarre, it's not difficult to see why VR and AR have made their way into the world of fashion. The $2.4 trillion industry is perpetually ready to adapt to new trends – whether in terms of aesthetics or business.
In my opinion, this invasion of AR and VR in the fashion and beauty space makes perfect sense. Both AR and VR serve as tools that can completely change the way customers interact with the brands they love. And with tech giants such as Google and Apple facilitating this change with their respective AR developer platforms, the shopping world seems set for a massive revolution!
Now the question that arises is – how have and AR and VR taken over the fashion world? Let's find out.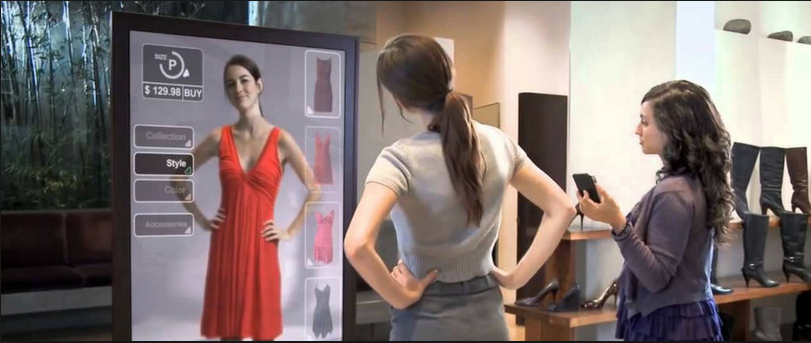 IMAGE: PIXABAY
AR In Fashion – Numbers Do Paint A Picture
Fashion giants aren't the only ones who see a silver lining in the adoption of Augmented Reality. Consumers see the advantages too, with 62% of the acknowledging the fact that AR has the potential to help them while shopping. With that being said, as of now AR technology is present only in a few stores. But its presence cannot be ignored as it paves the way for the future.
73 million of today's shoppers are tech-savvy millennials. Fashion brands see the potential in it and are churning AR-based in-store and online experiences for shoppers so that they can view and test their fashion choices in real-time. According to a report by DigiCapital, a consulting firm, by the end of 2018, 900 million AR-enabled devices will be used by people. That's a lot of shoppers who could use AR to buy themselves a t-shirt or a pair of shoes!
If you are stunned already, you'll be all the more surprised to know that AR is expected to produce global revenue of $120 billion by the year 2020, as per the same report. That's just a year off! Further, another report from Digital Bridge shows 69% of customers expect retail chains to launch AR-based apps of their stores within the next six months.
Even Google's stats show that 34% of tablet and smartphone users want to try AR-based shopping. A further 61% admitted that they would prefer shopping at stores that make use of AR technology. Since consumers are so eager to add a digital layer to their in-store and online shopping experience, more and more fashion firms have come forward to offer their own version of AR-centric retail experience.
Let's take a look at some notable examples:
GAP's Virtual Trial Room
Called the 'DressingRoom', GAP's virtual trial room is a prime example of AR's influence in retail. The DressingRoom app allows users to try out clothes they like from GAP's selection using a device with Google-Tango enabled on it.
Shoppers get the choice to customize their avatar based on their body type when they start shopping. Once the avatar is created, they can try out different clothes from the brand's store and see in real-time what these outfits will look like on their body shape.
Customers can observe the different angles too and if they like the item, they get the freedom to purchase it within the app. GAP's virtual trial room is quite handy in certain cases, like when shopping for activewear.
Zara's In-Store AR Displays
Zara, the retail giant, jumped in on the AR bandwagon, implementing the technology in their store. To attract customers into their store, the fashion brand invented its own AR app, available on both Google's Play Store and Apple's App Store.
Once users download the app and sign up, they can use the app on their devices to point to a particular store window to see models display the brand's clothes right in front of their eyes. Zara models Fran Summers' and Lea Julian's lifelike versions emerge for about 7-12 seconds, showing off the clothes from every angle.
This is not a gimmick. Aside from the wow factor that the live visual of models offers, the AR experience also makes shopping more convenient. Like apart from viewing the lifelike versions of models, customers also get the facility of clicking on items to purchase them automatically.
Zara's adoption of AR is not simply restricted to offline shopping though. It's integrated into their online store as well. Once an ordered package is delivered, the box shows alternatives to the delivered items, which may entice consumers to make more purchases in the future.
L'Oreal And Sephora's Stay-At-Home Makeup Try On
AR's penetration into the daily lives of consumers is doesn't stop at clothes. It covers other areas as well such as accessories and beauty, for example. It's worth mentioning L'Oreal's AR app in this regard. Developed by ModiFace, this app allowed users to simulate live 3D makeup and hair color sessions so that buyers could understand what suits them best.
Inspired by L'Oreal's app, Sephora launched its own version called Sephora's Virtual Artist in association with the same app developer, ModiFace. Just like L'Oreal's version, Sephora's app allows customers to try on different items and shades of makeup such as lip colors, eye shadows, mascaras etc. virtually before they can make a purchase. Sephora's app gained so much popularity after it was launched that it was used for a whopping 45 million times within the first 8 weeks!
Magic Mirror – The New Way To Shop
A version to GAP's innovative online trial room exists in brick and mortar stores as well in the form of virtual mirror. This virtual mirror allows people to try on new clothes without undressing. With the help of the virtual mirror, shoppers can see what they look like in a particular item of clothing from all angles without going through the hassle of changing or waiting in long trial room queues with a pile of clothes.
The virtual mirror also gives information about the available colors and sizes so that costumers don't have to spend time browsing the different aisles of the store to find out if a color or size they want is available or not. They also get suggestions on outfits that match, which actually adds to the company's sales.
The technology behind the virtual mirror is RFID (radio-frequency identification) and augmented reality. To use the mirror, all the shopper has to do is pick the items they want to try from the aisle and then stand in front of the mirror with the garment close to it.
The mirror analyzes the image portrayed in front of it and then superimposes the shopper's image on top of the garment to give accurate and realistic results. As the shopper turns to check different angles, so does the image reflected in the mirror, making for a truly mind-boggling experience!
To add further to the user experience, the mirror also offers the facility to adjust the lighting. This allows the shopper to see what the particular item of clothing looks like at different times of the day – all without physically putting on the said garment! Famous fashion brands such as Nike and Harrods have already tried installing virtual mirrors in their store and met with great success!
AR Magazine And Fashion Shows – Taking Engagement To The Next Level
While the fashion retail industry seems to be in the grip of augmented and virtual reality, the new age tech has also made its presence felt in fashion magazines and runway shows. How you ask? Well, that's where it gets very interesting!
The cover of W Magazine's September issue featured an AR-powered picture of the famous pop artist Katy Perry. To produce this special edition of the magazine, W associated with The Mill, a visual effects studio.
W Magazine created a special app known as Beyond the Page, which readers could download to view the special effects of the AR cover. Once the app was used to view the cover, special effects became visible and Perry's image transformed into a 3D version of herself!
Another interesting use of AR was brought to light in a 360° runway show, organized by London-based fashion giant, Topshop. For 2014's London Fashion Week, the retail chain partnered up with Inition, a tech agency, to come up with a virtual fashion show. Topshop invited people into their store and gave each of them a VR headset so they could get a 360° view of the brand's runway show.
What's Next For AR And VR In The Realm Of Fashion?
With more and more online and offline fashion stores adopting AR and VR – Wannaby's Wanna Kicks allow you to virtually try on a pair of sneakers, while Tenth Street Hats AR app lets you see if your chosen hat suits you or not – the presence of this tech in fashion cannot be ignored.
More and more fashion, beauty and accessory brands are coming up with innovative ways to implement this new age tech to allow shoppers greater control over what they buy and how. AR and VR, in fact, also serve as great marketing tools, giving brands the option to sell their products in a more innovative and attractive manner.
So what does AR and VR's future look like in the fashion industry?  Very bright indeed! Whether AR and VR are used in brick and mortar stores or on the apps of fashion retailers, one thing is an absolute certainty – augmented and virtual reality add to the shopping experience and increase customer's love for the brand.
Authors Bio: Aditya is the founder of Digital Polo a unique design company that provides unlimited design work for a paltry fixed fee. Branding is simple if you know your way around the design bit of it. Through Digital Polo, Aditya has provided ample reasons to brands across the globe to buy into this claim.
If you are interested in even more technology-related articles and information from us here at Makeup By Kili, then we have a lot to choose from.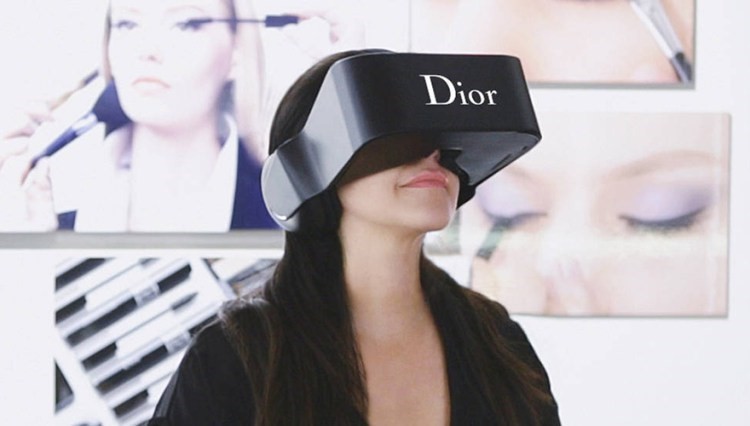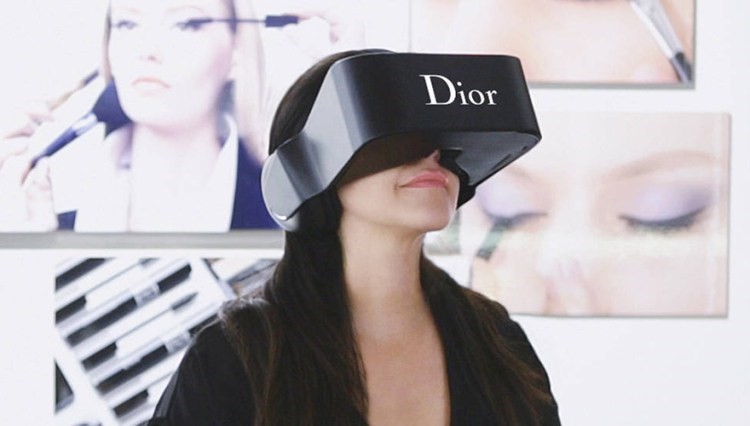 IMAGE: PIXABAY